My guest blogger got sick so that's why there wasn't a post yesterday :(
I thought for today I'd share a few Valentine printables!
First I thought this one from
todays mama
is super sweet! Plus is could be left up in your bedroom all year round!
Next this printable from
todays fabulous finds
is super cute! I love the way she framed it! She has lots of color choices too!
I love the subway printable from
little birdie secrets
, the way she framed it is adorable too! I love the banner going across it.
I am a sucker for chalkboard prints! The ones from
nest of posies
are super cute!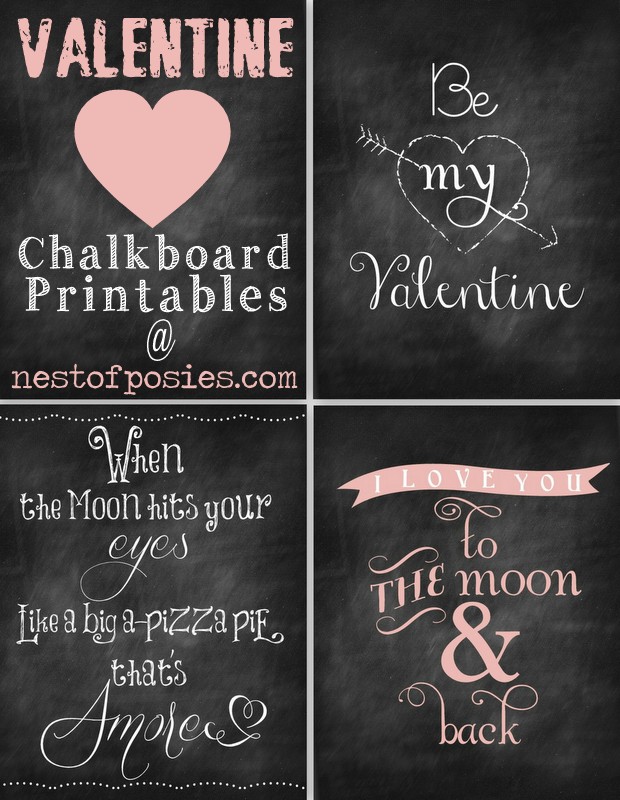 Happy Printing!