Today I thought I share some fun DIY flowers :) My girls and I love making flowers, I've also taught several classes on making flowers and it's so addicting :)
A few tips I've found is buy your clips from a beauty supply store. I got a hundred for 5.00. I always glue ribbon around my clips, it makes them look more finished and professional. Old shirts are great for cutting into strips for making rosettes. Plus you can use the flowers for other things besides your hair. I made some with pins on the back so i can interchange them on my shirts and cardigans. I also use the flowers for purses and scripture bags. You can even make cute necklaces with them :)
These one's are so fun and easy. I like them for shirts especially.
Live originally
gives great instructions on how to make them.
This one from
still dottie
is so classy and pretty.
My girls love these zipper flowers. We've made a ton around here!
d thats sew me
shows you how to make some.
Here's some really pretty felt ones from
mrs priss
that I can't wait to make.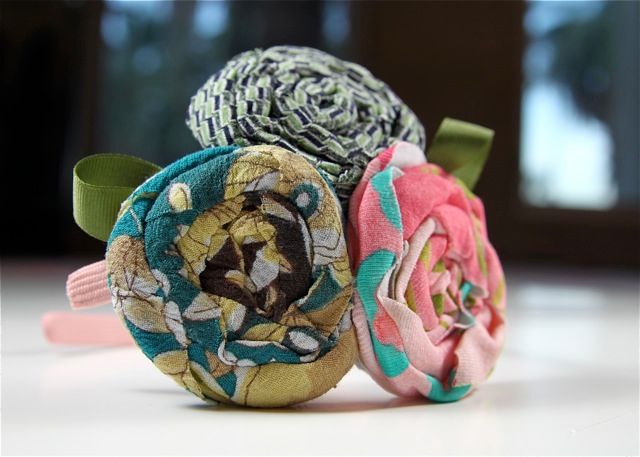 We love the rolled fabric hairthings. We have them in every color :)
lil blue boo
shows you how to make them.
tator tots and jello
also has a great tutorial on rolled fabric flowers. I think the wrist band would so great for easter.
I love that there are so many different versions of fabric flowers.
miss lovie creations
has another cute fabric flower that she shows us how to make.
We've made so many singed flowers around here that my 7 year old can make them with her eyes closed. We have found a candle works great. I made them for a YW activity and the girls all loved them. We added feathers to some of them.
craftaholics anonymous
shows you how to make them.
Well hopefully there is a few ideas for you. I know we'll be making some more around here this weekend!