For my Friday finds, I'm going to share fun wreaths!
First I love book wreaths. This one from
inhabitat
is just darling!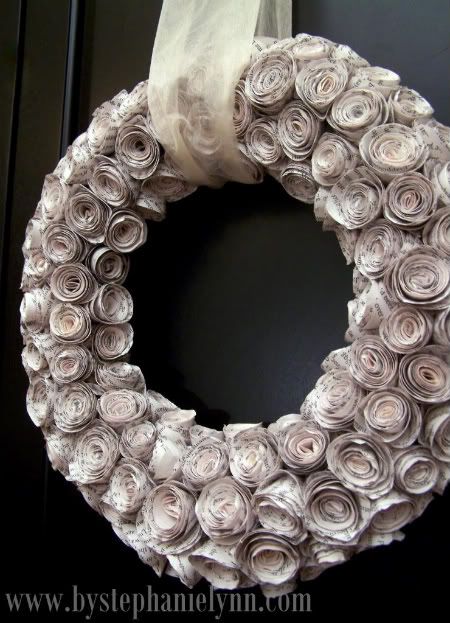 I also love this book wreath from
by stephanie lynn.
It's so pretty!
One more book wreath that is so fun from
home awaits us.
This lemon wreath from
creative decorations
just screams summer to me! Im sure you could make this yourself for a LOT cheaper!
I love this wreath for your childs birthday from
silly pearl.
This is another adorable birthday wreath from
how does she.
Last but not least I love this wreath from
piccadilly peddler
. She did it for Christmas but depending on your fabric choice you could do it for any season!
Happy Crafting and Happy Friday!